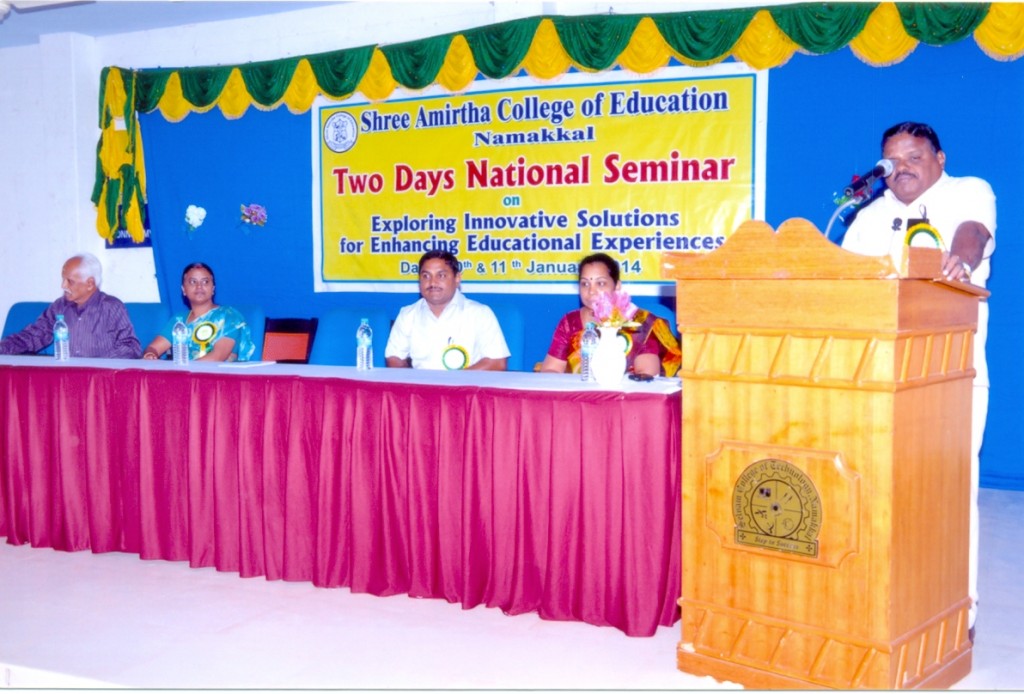 Two days National Seminar was conducted on 10th & 11th January 2014 in our Institution.
National seminar title
Exploring innovative solutions for enhancing Educational Experiences conducted.
The deliberations of this seminar revolved around the following key themes.
Knowledge alliances in Education and Training.
Learning through collaborative technology.
Information literacy and e-learning skills.
Digital learning resources and learning clouds.
Assistive and remedial technologies.
Curriculum reform and modernization in Digital age.
Knowledge creation and sharing ideas.
Open Educational resources and Engendering innovations in Education.